COMSATS Admission 2023 Spring & Fall
Comsats University Islamabad announced COMSATS Admission 2023 Spring & Fall schedule, online registration, fee structure, merit list, entry test schedule, scholarship, faculty, ranking, hostel fees, and degree program here. Spring 2023 admissions at COMSATS Islamabad, Lahore and Abbottabad, Sahiwal and Vehari campuses are now open. The deadline for submitting the admission file is mentioned in the advertisement. Admission will be awarded on the basis of open merit among eligible applicants subject to the availability of places in each program.
According to the admission schedule, students are waiting for their FA/F result. Or A level can also be applied based on HOME certificate. These candidates are provisionally admitted and their acceptance is confirmed when the results are submitted. Keep visiting for more updates regarding COMSATS Spring Admissions 2023 Last Date, spring/fall admission schedule, online registration, fee structure, merit list, entry test schedule, scholarship, faculty, ranking, hostel, and degree program here.
COMSATS Undergraduate Admissions 2023 Last Date
COMSATS is a well-known university in Pakistan that offers undergraduate programs in various fields of study, such as Engineering, Computer Science, Business Administration, and Humanities. The admission process for undergraduate programs at COMSATS varies slightly depending on the campus you wish to apply to, but generally follows a similar pattern.
To apply for undergraduate admissions at COMSATS, you will need to follow these steps:
Visit the official website of COMSATS and look for the undergraduate admissions section.
Choose the campus and program you wish to apply for and read the eligibility criteria carefully.
Fill out the online application form, which will require you to provide your personal details, academic history, and other necessary information.
Upload the required documents, such as your academic transcripts, CNIC, and photographs.
Pay the application fee online using a debit/credit card or other payment methods specified on the website.
Submit your application and keep a copy of the receipt and application form for future reference.
After submitting your application, you will be required to take the COMSATS admission test, which is a standardized test designed to assess your knowledge and skills in the relevant field of study. The admission test is conducted by NTS (National Testing Service), and you can register for it on the NTS website.
Once the admission test is conducted, the university will release the merit list based on the candidates' academic performance and admission test scores. If you are selected, you will be called for an interview, and upon successful completion of the interview, you will be offered admission to the university.
It is essential to stay updated with the admission deadlines and other relevant information by regularly checking the COMSATS website or social media pages.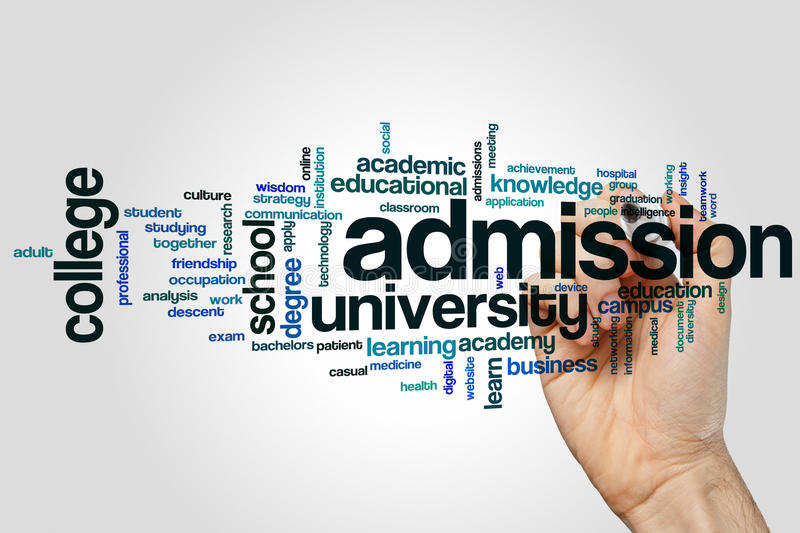 COMSATS Admission 2023 Spring & Fall
Recently, COMSATS University Islamabad announced 2023 Admission Deadline for BCS, BS, BBA, MBA, MCS and Ph.D. Programs and Cost Structure for Graduate and Undergraduate Programs , as well as the application procedures for successful registration. Take a look at the Comsats 2023 admission deadline, entrance test dates and much more at vstudents.org Download the admission form and apply online or submit an application manually through the CUI Islamabad prospectus to apply to your required programs or courses.
COMSATS Admission Last Date 2023
Comsats Undergraduate and Masters Programs Spring 2023 Admission Deadline for Admission Testing and Registration has been announced. Check the latest dates and fees for our undergraduate summer courses below. Candidates can submit their applications as soon as possible.
COMSATS Entry Test Date 2023
The detailed application procedure for eligibility criteria for local Pakistanis, foreign Pakistanis and international students to apply online and contact details are provided in the official institute announcement below. It can be found on their official website ciit.edu.pk. The deadline by which you can apply for admission into COMSATS University Islamabad 2023 is 29th December.
COMSATS Admission Fee Structure 2023
The university offers two admissions: one in the fall admissions session and one in the spring admissions session. Currently, admission to COMSATS Fall 2023 is open to students from various universities, graduates as well as doctoral students. Course. Admissions are advertised through newspaper advertisements as well as online advertisements and other sources.
COMSATS Admission Eligibility Criteria 2023
The university will hold an entrance examination for admission to bachelor's degree programs, admission to graduation, as well as a doctorate. Course. Admission will be based on merit and the decision to select applicants will be based on previous test scores and entrance test performance. The announcement below is for fall admission.
COMSATS Admission Merit List 2023
The objective of the license program is linked to the current openness. COMSATS Latest Islamabad 2023 immediately provides the crucial added value as per details. Each student's struggle will help promote the advertisement.
Check More:
COMSATS Admissions Download Application Form
Also, every year they may adjust the fee structure, so before applying, you have to pass a unique exam and decide on admission. Applicants will apply online as they will have made it clear to the advertising department that they will be submitting a paper application. However, the online application is listed above the text by clicking on it.
COMSATS Undergraduate Admissions

BS (Statistics)
BS (Physics)
BS (Computer Science)
BS (Psychology)
BS (Software Engineering) (Non-Engg)
BS (Mathematics)
BS (Business Administration)
BS Media and Communication Studies
BS (Economics)
BS (Accounting & Finance)

COMSATS Graduate Admissions

MBA 1.5 Years
Electrical Engineering
Physics
Management Science
Statistics
Project Management
Mathematics
MS English (Linguistics & Literature)
Computer Science
Economics
Chemical Engineering
MS Chemistry

COMSATS Ph.D. Programmes Admissions

Physics
Chemistry
Statistics
Electrical Engineering
Computer Science
Mathematics
Chemical Engineering
COMSATS Admission Portal
The portal will open in your browser. The applicant must submit all information through the portal. The date of acceptance will be published in the announcement. It will be the last week of November 2023. The last date will be published in the newspaper on this specific date. The deadline for the announcement will be published at a later date and you will receive more details about the online application.
How to Apply Comsats Admissions?

First, the candidate should visit admissions.comsats.edu.pk. Next, register for the COMSATS Islamabad 2023 online application form. The next step is to completely fill the online application form on the same website. Also, scholarships are available for deserving and needy students of COMSATS University Islamabad.
Offered Programs
All information about COMSATS Islamabad 2023 Admission Deadline and full details along with Fee Criteria can be found on this webpage. On the other hand, the admission schedule has not yet been announced, however, if they announce the admission schedule, we will update this page.