National Aptitude Test NTS NAT Test Schedule 2023
National Testing Service of Pakistan has announced the new schedule of the National Aptitude Test NAT for all those students who are willing to get admissions in the NTS associated Universities, colleges, and Institutions. The new schedule for the NAT Test-2021 is contained as previous because in this year total 12 NAT test conducted in the whole year. The announcement dates, application submission dates, Roll number slips announcement, Test dates and result dates are all mention here. While the students who will pass any NAT Test will download their result Card form here. We are here to provide you the official registrations, online roll number slips download options and Result Card also dispatched here on NTSRESULTS.pk. So all the candidates no need to go anywhere else because you will get each and every information about the NAT-2021 on this page.
NAT Test eligibility Criteria and how to apply procedure, online apply is available here. So the applicants will register themselves through the Online registration portal of the NTS in which all the applicants will apply in their respective subject group. If any candidates have any problem with the registration then please mention us in the comments section given below.
National Aptitude Test NAT  Test Schedule 2023
| | | | | | | |
| --- | --- | --- | --- | --- | --- | --- |
| Sr# | Test Date | Announcement Date | Last Date of Submission of Registration Form | Issuance of E. Roll # Slip Date | Result Announcement Date on NTS Website | Result Card Dispatch Date |
| 1 | Sunday, January 17, 2023 | Wednesday, December 23, 2020 | Monday, January 4, 2023 | Monday, January 11, 2023 | Monday, January 25, 2023 | Monday, February 1, 2023 |
| 2 | Sunday, February 14, 2023 | Thursday, January 21, 2023 | Monday, February 1, 2023 | Monday, February 8, 2023 | Monday, February 22, 2023 | Friday, February 26, 2023 |
| 3 | Sunday, March 14, 2023 | Monday, February 15, 2023 | Monday, March 1, 2023 | Monday, March 8, 2023 | Monday, March 22, 2023 | Friday, March 26, 2023 |
| 4 | Sunday, April 18, 2023 | Monday, March 22, 2023 | Monday, April 5, 2023 | Monday, April 12, 2023 | Monday, April 26, 2023 | Friday, April 30, 2023 |
| 5 | Sunday, May 23, 2023 | Monday, April 19, 2023 | Monday, May 3, 2023 | Monday, May 10, 2023 | Friday, May 28, 2023 | Monday, June 7, 2023 |
| 6 | Sunday, June 13, 2023 | Monday, May 17, 2023 | Tuesday, June 1, 2023 | Monday, June 7, 2023 | Monday, June 21, 2023 | Friday, June 25, 2023 |
| 7 | Sunday, July 11, 2023 | Monday, June 14, 2023 | Monday, June 28, 2023 | Thursday, July 1, 2023 | Monday, July 26, 2023 | Friday, July 30, 2023 |
| 8 | Sunday, August 29, 2023 | Monday, July 26, 2023 | Monday, August 9, 2023 | Monday, August 23, 2023 | Monday, September 6, 2023 | Monday, September 13, 2023 |
| 9 | Sunday, September 19, 2023 | Monday, August 23, 2023 | Friday, September 10, 2023 | Tuesday, September 14, 2023 | Monday, September 27, 2023 | Friday, October 1, 2023 |
| 10 | Sunday, October 17, 2023 | Monday, September 20, 2023 | Monday, October 4, 2023 | Tuesday, October 12, 2023 | Monday, October 25, 2023 | Friday, October 29, 2023 |
| 11 | Sunday, November 21, 2023 | Monday, October 25, 2023 | Monday, November 8, 2023 | Tuesday, November 16, 2023 | Monday, November 29, 2023 | Friday, December 3, 2023 |
| 12 | Sunday, December 19, 2023 | Monday, November 22, 2023 | Monday, December 6, 2023 | Tuesday, December 14, 2023 | Monday, December 27, 2023 | Friday, December 31, 2023 |
For NTS NAT Test Online Preparation  Subject Wise Sample Papers:
National Aptitude Test NTS NAT Test Schedule 2023 Test Dates Last Date To Apply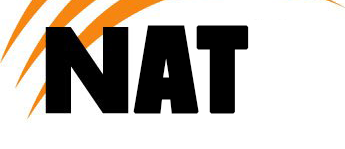 Test Type:
National Aptitude Test NAT-2021 Schedule