National Testing Service NTS GAT Test Registration Procedure Dates
GAT is abbreviation of Graduate Assessment Test. This test is necessary to get admission in M.phil and MS programs. This test is connected with HEC. GAT is HEC requirement for the admission in Universities. Without clearing GAT test universities cannot allot degree to students. Some universities require GAT test result before the admission and commencement of classes and some give mainly private sector universities allow to sit in class without GAT test but its mandatory to pass the GAT before degree allotment. HEC has assigned task to NTS for conducting this test. GAT test result is valid for two Year after announcement.
How to Apply For NTS Test :
There are two methods to apply for NTS Test One is Online Apply For NTS Test and Second is Submit Application Form through Courier Service.
NTS conduct this test after every 03 months in year, mainly in big cities like Lahore, Karachi, Islamabad, Queta, Peshawar, Faisalabad, Multan, Hyderabad, Gujranwala, Bahawalpur and DG Khan. The students who have completed their 16 years of education can apply for this test. There are two major types of GAT. One is GAT scheduled and second is GAT customized. Scheduled GAT is based on NTS fix are prescribed dates test which is held after every three month in year. Customized GAT test that which is design by the desire universities. Because some universities conduct GAT according to their own admission scheduled.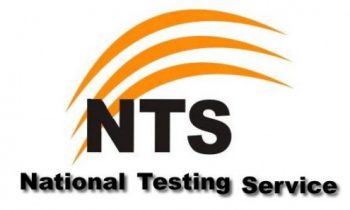 In this type of GAT may be format of test can be changed by the respective university.  One thing should be noted that customized GAT is specific for specific university and time. It will not applicable for upcoming admission in that institute. Test Pattern and syllabus of GAT consist on Quantitative ability, verbal, analogies, antonyms, sentence completion, analytical ability, analytical reasoning and logical reasoning. Here we want to tell you that Quantitative ability is problem solving question.
Types of Questions :
Verbal ability consist of four types of questions ; critical reading, sentence completion, analogies, antonyms and analytical ability consist of two types of question analytical reasoning and logical reasoning. Interested candidates can apply by downloading application form from NTS website. National Testing Service NTS online issue roll number slips and list of eligible candidates after complete scrutiny of application on Kitaab.com.pk.
GAT is general assessment test it is not test of any specific subject. Here any master degree holder can give the test and can passed. Due to the standard test GAT test passing ration is very low. Only the students who make hard work and prepare them for this test can pass it otherwise without preparation and hard no one can pass this.