NTS NESPAK Environmental & Public Health Engineering Division (Screening Test) is Going To Held on the Saturday, 4th November 2022. Many  Students has apply for this NTS Test they are all now in wait to check that if they are selected & can appear in this Test on the require date.This NTS Test List of candidates & Roll no slip is Uploaded here at this page complete NESPAK NTS Test 4th November 2022 Roll No Slip.
For This NESPAK Environmental & Public Health Engineering Division (Screening Test) roll no slip has sent to all candidate at their home addresses But if You have not received this till 3rd November 2022 then you are all can free print out this Roll no slip here ta this page by the below link.
Mobile Phone, Calculators or any Gadget is not allowed in the Test Center Premises as per HEC instructions and NTS rules. Please don't bring any of the above with you. Candidate may be searched for mobile phone and other electronic device and if found it will be confiscated and paper will be cancelled.
Mobile Phones are strictly not allowed inside test center premises. Mobile collection facility will not be provided at test center.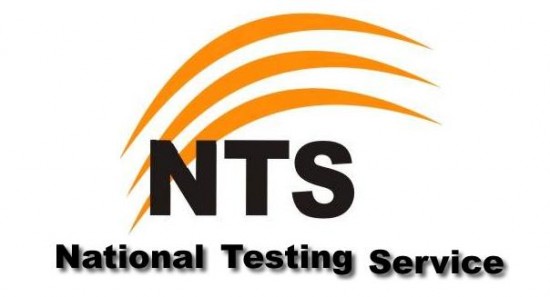 NESPAK Environmental & Public Health Engineering Division NTS Roll No Slip 2022
Last Date Apply

 06th October, 2021
 Eligibility

BSc Civil / Environmental Engineering of MSc Civil / Environmental Engineering
 Domicile
 All Punjab
 Age Limit

 20-30 year
 Place of Posting
Mention Districts Of Punjab
 Pay package
 As Per Pay Scale
 Test Dates
 

Sunday, 04th October 2022.



Job Title
 JUNIOR/SENIOR ENGINEERS
General Instructions:
Reach your test center in time. You should reach at least 30 minutes before start-time of test. The test time is written on your Roll No. slip.
Bring your Roll No. Slip and National Identity Card (NIC). With Roll No. Slip and NIC, you will not be allowed to appear in the test.
Black or blue pen is allowed for shading the circles or blocks for correct option on the answer-sheet.
Fill in colour-boxes on your answer-sheet according to the colour of your question-book. Make sure you have shaded the correct box.
Fill in (shade) the circle for each option correctly. Shading the circle in wrong manner will not receive marks for answer as it is marked by a computer. Here is the correct way of shading the options.
If you need any further query about NESPAK NTS Test start time, dates, centers information then write us in comments section below.