Pakistan Meteorological Department Jobs PMD ITS Result 2024 Merit List
Pakistan Meteorological Department Jobs PMD ITS Result 2024 Merit List interviews dates schedule, test interviews syllabus, pattern sample papers, all selected candidates merit lists also in PDF here at from. Pakistan Meteorological Department Jobs PMD ITSpak Result 2024 answer keys and final merit list for the post of Assistant, Steno Typist, Meteorological Assistant, Electronics Sub Engineer, Computer Data Entry Operator, Upper Division Clerk UDC, Lower Division Clerk LDC, Machine Mechanic, and Driver. PMD Notification of Vacancies 2024 is looking for applications from qualified, young, and enthusiastic applicants who have Primary, Middle and other degree holders jobs.
The Pakistan Meteorological Department (PMD) is the national meteorological agency of Pakistan. It is responsible for providing weather forecasts, warnings, and information related to climate, meteorology, and seismology in Pakistan. The PMD plays a crucial role in monitoring and predicting weather conditions, issuing warnings for extreme weather events, and providing data for various sectors, including agriculture, aviation, and disaster management.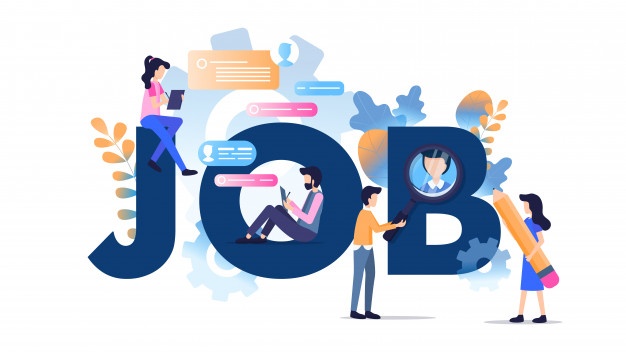 Pakistan Meteorological Department Jobs Apply Now
Climatological Services. Geophysical and Seismological Services. Weather forecasting Services to public through electronic and print news media. Astronomical Information Services. Headquartered in Islamabad. Till 1991, PMD was providing Aviation Weather services to Defence Forces through regular deputation of meteorologists to PAF. However in 1991, PAF formed its own Met branch and officers are now inducted on regular basis in PAF to meet Aviation requirements.
Job Positions:
| | |
| --- | --- |
| Sr No | Name of Post |
| 1 | Assistant |
| 2 | Meteorological Assistant |
| 3 | Data Entry Operator |
| 4 | Sub Engineer |
| 5 | Upper Division Clerk |
| 6 | Lower Division Clerk |
| 7 | Senior Observer |
| 8 | Radio Mechanic |
| 9 | Observer |
| 10 | Mechanic |
| 11 | Driver |
| 12 | Lab Attendant |
| 13 | Ballon Maker |
| 14 | Naib Qasid |
| 15 | Chowkidar |
| 16 | Coolie |
| 17 | Sweeper |
PMD Jobs Result Merit List
Choose best Pakistan Meteorological Department career opportunity as per your qualifications and experience and make money from home or office. Check online from this page. PMD written test conducted by Interior Testing Service (ITSpak.org). You must visit the official link below and check your respective post result online. Please enter your CNIC Number to Search your Result. For Further Queries/Complaints Please Email at itsp[email protected] or call at 051-4441235,051-4441318,051-2222068.
PMD Jobs ITS Result 2024
The Pakistan Meteorological Department PMD also known as Pakistan Met Office, is an autonomous and independent institution tasked with providing weather forecasts and public warnings concerning weather for protection, safety and general information.
PMD Merit List 2024
Interior testing service ITS Pakistan is a self-governing professional, and self-sustained organization that supports the public and private sector institutions in the process of selection and recruitment based on merit. The mission of the ITS is to provide comprehensive and quality testing programs to build and promote the standards in educational and professional testing and assessment.
Pakistan Meteorological Department Jobs ITS Result 2024
Join us and find out All the latest ITS Jobs / Career Opportunities here on this page from www.itspak.org & major Newspapers of Pakistan like Jang, Dawn, The News, Express etc. Our newspaper advertisements are collected from leading Pakistani newspapers like Daily Jang, Express, Nawa-i-Waqt, The News, Dawn and The Nation. Our aim is to facilitate job seekers from different cities of Pakistan like Karachi, Lahore, Rawalpindi, Islamabad, Peshawar etc. providing you all job advertisements in www newspaper on single website. This is done as a good faith public service and we are not responsible for any incorrect, distorted or misleading advertising.
PMD ITSPak Result 2024
If you feel any problem in checking Pakistan Meteorological Department Jobs ITS Test Result 2020, write a comment in the comment box. All salary figures displayed here are per month except when noted otherwise. Salary Range, Minimum Wage, and Starting Salary.
Meteorological Department Jobs 2024 | Www.pmd.gov.pk Jobs
Job advertisement in Pakistan weather newspaper. Eligible candidates can apply for Pakistan Meteorological Department Jobs 2024. Interested candidates can submit their application form online. Below we describe the application method. There are many vacancies in different departments. This is the latest Pakistan Meteorological Department Jobs Recruitment 2024. If you are interested in job opportunities at the Pakistan Meteorological Department, you should regularly check their official website or contact their human resources department for information on job openings, application procedures, and requirements. Job openings can vary and may include positions for meteorologists, climatologists, data analysts, and other related roles.
Check Also!
How to apply for PMD Jobs in 2024?
Apply online at www.njp.gov.pk, the NJP Online Job Portal, if you're interested.
No TA/DA will be allowed to be used.
Interviews are only conducted with shortlisted candidates.
The deadline for Pakistan Meteorological Department PMD Jobs applications is May 17, 2024.
PMD Interview List 2024
Lists of Short Listed Candidates for interviews can be viewed and downloaded from this page. to view or download the interview candidates list you have to visit the official website or click the button given below.
PMD Jobs Test Result 2024 Final Merit List Check Online
PMD job results will be available online on July 27th, 2024. You can now see the PMD official page online. PMD Result 2024. Latest PMD Jobs test Result 2024 answer key and Merit List check online from this page. Pakistan Meteorological Department Jobs test, Check PMD Test Result 2024 merit list & interview date. Stay updated with the latest recruitment updates for Pakistan Meteorological Jobs.
PMD Test Result 2023 Shortlisted Candidates
To find job opportunities at the Ministry of Foreign Affairs in Pakistan or any other country, you can follow these general steps:
Visit the Official Website: Go to the official website of the Ministry of Foreign Affairs of the specific country you are interested in (e.g., Pakistan's Ministry of Foreign Affairs website).
Check for Job Vacancies: Look for a "Careers" or "Jobs" section on the website. Government agencies often post job vacancies, application forms, and related information on their official websites.
Job Portal: Some countries may have a centralized government job portal where you can search for job opportunities in various ministries. Check if the Ministry of Foreign Affairs jobs are listed on such a portal.
Contact Information: Find contact details for the Ministry's HR or recruitment department on their website. You can reach out to them for inquiries about job openings and the application process.
Newspapers and Online Job Portals: Keep an eye on newspapers, online job portals, and government job websites, where vacancies in various ministries are often advertised.
Networking: Network with people in the field of international relations and diplomacy who may have information about job openings at the Ministry of Foreign Affairs. This can be especially useful for non-publicized positions.
Prepare and Apply: Once you find a suitable job vacancy, make sure to prepare a strong application, including your resume and cover letter, and follow the specific application instructions provided by the Ministry.
Check Further Article!
More Topics!
pakistan meteorological department jobs 2024
Pakistan meteorological department jobs salary
Pakistan meteorological department jobs online apply
Pakistan meteorological department jobs for female
pakistan meteorological department jobs 2024 online apply
pakistan meteorological department jobs result 2024
pmd jobs result
pakistan meteorological department jobs application