University Of Peshawar Admission 2023 Last Date To Apply Online
University Of Peshawar Admission 2023 Last Date To Apply Online Fee structure schedule all programs merit lists advertisement Spring Fall session all subjects and departments scholarships degree courses program details. University Of Peshawar UOP entry test schedule syllabus pattern dates roll no slips for Bachelor, Master, PhD, Mphil programs information process for selection on merit and self programs.
The University of Peshawar is a public research university located in Peshawar, Khyber Pakhtunkhwa, Pakistan. It was founded in 1950 and is one of the oldest universities in Pakistan. The University of Peshawar offers a wide range of undergraduate and graduate programs in a variety of disciplines, including arts, sciences, business, engineering, and law.
Undergraduate Admissions – University of Peshawar
To apply for admission to the University of Peshawar, you will need to meet the university's eligibility requirements and submit a completed application form along with any required documents. The eligibility requirements and application process may vary depending on the program you are interested in and your educational background.
www.uop.edu.pk Admission 2023
To learn more about the admission process and to find out what you need to do to apply, you can visit the University of Peshawar's website or contact the admissions office for more information. They should be able to provide you with the necessary information and guidance to help you successfully apply to the University of Peshawar.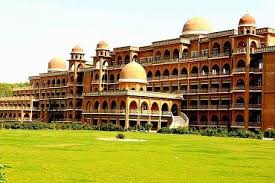 University of Peshawar Online Admission 2023
The University of Peshawar offers various degree programs including semester and full-year systems. The deadline for submitting the application file to the Admissions Department is clearly indicated in the admission notice. The application deadline for UOP admission 2023 is October 21, 2022.
How to apply for University of Peshawar online?
Visit www.uop.edu.pk and duly complete the online application. Print the completed admission form. Print fee invoice/challan of Rs….
HOW TO APPLY:
F.A/F.Sc DMC (Part-I & II)
IBCC Equivalency Certificate (For A-Level Only)
Original Bank Voucher.
Domicile / CNIC.
Valid LAT Score Card (for BS-Law only)
University Of Peshawar Admission Advertisement
The University of Peshawar UOP has announced Admission Notification for various Undergraduate and Postgraduate Programs for the 2023 Season. All candidates who have qualified for the NTS Examination by scoring at least 50% and more grades in GAT (general) are hereby advised to attend an admission interview for MS and Mr. Samah upon entering. Read this article carefully to see University of Peshawar 2023 Application Deadline, Merit List, Online Registration, Fee Structure, Admission Test, Scholarships, Faculty, Details of the study programme.
UOP Admission Apply Online
You must come here to get the latest admission notifications from universities and engineering colleges and the deadline to apply for admission. Therefore, you should visit the website regularly and if you have any questions about it or want to make any suggestion about our website and how it works, you can comment on our website, there is a comment section below below to give your opinion.
University of Peshawar Private Admission 2023
Private Examinations. MA and MSc. Required Documents for M.A/ M.Sc. Please attach the following Attested document with the admission form. University Of Peshawar Peshawar admission office has announced that online admission open for session 2023-2024.
University Of Peshawar Admission 2023 Prospectus
The University of Peshawar is also known as the alma mater of Khyber Pakhtunkhwa. UOP is a unique, forward-looking institution committed to excellence in undergraduate and graduate teaching, research, and public service.
Along with other facilities, the university offers superior and comprehensive educational opportunities from bachelor's to doctorate and special vocational training. As a highly rated university, it not only serves the academic needs of the city of Peshawar but also serves the entire province and the Federally Administered Tribal Areas (FATA).
Peshawar University Fee Structure 2023
Every student wants to attend this university, so qualified and highly qualified faculty members, supportive and student-friendly administration, modern study programs, supportive academic environment and excellent infrastructure are the hallmarks of the university.
Check Further:
Peshawar University Result, Merit List 2023
All interested candidates can download the online admission form, fee structure, and advertisement from this page easily given below. The entry test merit lists and waiting lists are displayed simultaneously on the premises of UOP.
Peshawar University Admissions
UOP Intermediate Admissions
FSc Pre Medical
FA
UOP BA/BS/ BEd Admissions
BS in Urban & Regional Planning
BS Environmental Science
BS in International Relation
BSc Environmental Science
BS in Political Science
BS in Food & Nutrition Sciences
BS in Psychology
BS in Human Development & Family Studies
BS in Sociology
BS in Textiles & Clothing
BS in Social Work
BS in Mathematics
BS in Gender Studies
BS in Statistic
BS in Biotechnology
BS in Electronic
BS in Microbiology
BSc Engineering and Bio-Technology
BS in Zoology
BS Engineering and Bio-Technology
Pharm-D
BSc Forestry
BS in Chemistry
BSc Botany
BS in Disaster Management & Preparedness
BA Forestry
BEd
BA Botany
BS in Education
BA Engineering and Bio-Technology
BSc Library Science
BS Forestry
BSc Computer Science
BS Botany
BSc Physics
BS Agriculture
BS Library Science
BA Economic
BA Library Science
BS Economic
BA Computer Science
BA Agriculture
BA Physics
BSc Agriculture
BS Computer Science
BSc Economic
BS Physics
BS in Commerce
BS Geology
BS in Business Administration
BS Geography
BS in Management Studies
BA Geology
BS in Art & Design
BA Geography
BS Geographical Information & System Remote Sensing
BSc Geology
BA Environmental Science
BSc Geography
University of Peshawar MA/MS/MSc Admissions
MA Disaster Management
MA Philosophy
MSc Business Administration
MA Environmental Sciences
MSc Public Administration
MA International Relation
MS in Statistics
Postgraduate Diploma for Professional in Peace and Conflict Studies
MS in Chemical Sciences
MSc Computer Science
MS in Mathematics
MSc Physics
MS in Physics
MSc Zoology
MS in Electronics
MA Anthropology
MSc Engineering and Bio-Technology
MA Library Science
MSc Forestry
MA Urdu
MSc Botany
MA English & Applied Linguistics
MSc Economic
MA Arabic
MSc Agriculture
MA History
MBA
MA Persian
MCOM
MEd
Master in Public Administration (MPA)
MA Pakistan Studies
MA Archeology
MA Journalism & Mass Communication
MSc Home Economics
MA Psychology
MSc Chemistry
MA Social Work
MSc Physics
MA Sociology
MSc Electronics
MS in Social Work
MSc Mathematics
MS in Sociology
MSc Statistics
MS in Environmental Sciences
MSc Environmental Science
MS in Geography
MS in Archaeology
MS in International Relations
MS in Economics
MS in Journalism
MS in History
MS in Arabic
MS in Home Economics
MS in Pashto
MA in Economics
MS in Persian
MSc Library Science
MSc Geology
MS in Computer Sciences
MSc Geography
MA Human Resource Management
MA Gender Studies
MA Public Administration
MS in Urdu
Postgraduate Diploma in NGOs Management
MA Islamiat
MS in Zoology
MA Regional Studies
MS in Plant Bio Diversity
MA Political Science
MS in Psychology
LLB
MS in Botany
UOP MPhil Admissions
MPhil in Arabic
MPhil in Computer Sciences
MPhil in Social Work
MPhil in Archaeology
MPhil in Sociology
MPhil in Economics
MPhil in Environmental Sciences
MPhil in History
MPhil in Geography
MPhil in Home Economics
MPhil in International Relations
MPhil in Electronics
MPhil in Journalism
MPhil in Physics
MPhil Social Anthropology
MPhil in Mathematics
MPhil in Urdu
MPhil in Statistics
MPhil in Pashto
MPhil in Chemical Sciences
MPhil in Persian
MPhil in Zoology
MPhil in Botany
MPhil in Plant Bio Diversity
MPhil in Psychology
UOP PhD Admissions
Archaeology
PHd in Physics
Economics
Chemical Sciences
PHd in History
PHd in Mathematics
PHd in Home Economics
Electronics
PHd in Statistics
PHd in Zoology
PHd in International Relations
PHd in Plant Bio Diversity
PHd in Journalism
PHd in Psychology
Environmental Sciences
Botany
PHd in Geography
PHd in Arabic
Computer Sciences
PHd in Pashto
PHd in Social Work
PHd in Persian
PHd in Sociology
PHd in Urdu
Other Programs
Certificate in Development Journalism
Certificate in Development Journalism
PGD Diploma in Geographic Information System
Diploma in Disaster Preparedness & Management
More:
Peshawar Unversity Contact Number
Phone #: +92-91-9216701
For admissions: [email protected]
For examinations: [email protected]
For website: [email protected]
Official Website: www.uop.edu.pk
Address: Old Jamrud Road, Qadir Abad, Peshawar, Khyber Pakhtunkhwa