ISSB Test Date Schedule 2023 for Army PAF Navy
Inter Services Selection Board ISSB Test Date Schedule 2023 for Army PAF Navy Candidates complete timetable location wise test pattern syllabus sample papers past papers for preparation easily your written test, physical test, intelligence test exams question answers here at from. The qualified candidates of the entry test appear in the initial medical examination to ensure that they meet the minimum criteria of physical considerations for ISSB such as height, weight and others where applicable.
ISSB Test Date Schedule 2023 for Army PAF Navy
The ISSB Joint Inter Services Selection Board review date for the 2023 schedule for Navy PAF candidates has been announced. The ISSB test is a 5-day program for recruiting commissioned officers for the Army, Navy, and Air Force. The ISSB exam will consist of several internal exams and applicants have to pass a mechanical aptitude test, personality tests, intelligence test and final medical screening.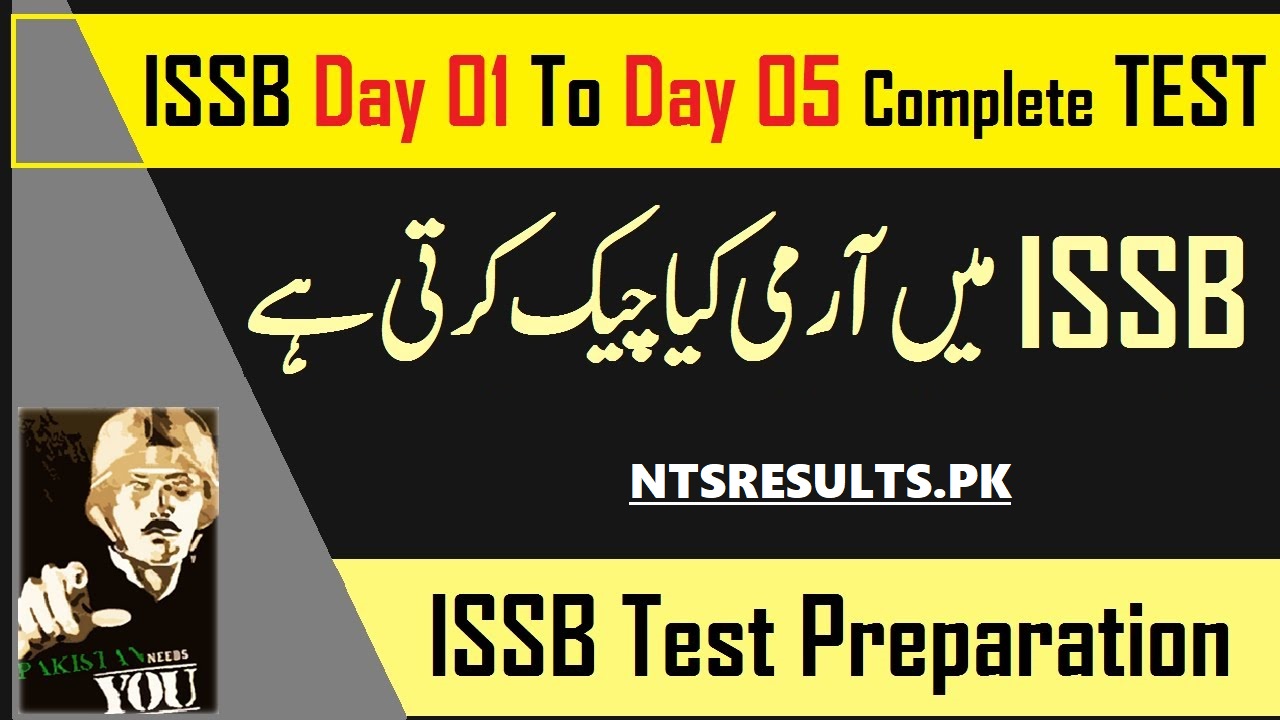 Applicants must be eligible for an entrance test and a preliminary medical examination before applying to the ISSB. Candidates are required to stay at the ISSB test center for five days to appear for the tests. The purpose of the ISSB test is to select future Pakistan Defense Force officers who have the required abilities to successfully complete their training. A complete guide to ISSB exams, requirements and various information for courses or bundles are given below.
When ISSB Test will be held?
The Inter Services Selection Board (ISSB) is an organization in Pakistan that is responsible for conducting selection tests for individuals who are interested in joining the Pakistan Armed Forces, including the Pakistan Army, Navy, and Air Force. The ISSB test is one of the steps in the selection process for candidates seeking admission to various training institutions, including the Pakistan Military Academy (PMA), the Pakistan Naval Academy (PNA), and the Pakistan Air Force Academy (PAFA).
ISSB Test Pattern Syllabus Papers PDF
All candidates and applicants get easily their ISSB Test preparation subject-wise quiz papers like English. ISSB Psychological Tests. Intelligence Test; Mechanical Aptitude Test; Personality Test. ISSB Exam Date, Mentioned in the ISSB call letters dates complete schedule.
ISSB Test Dates 2023 Schedule Announced
The ISSB exam is held twice a year, the first at the beginning of the year and the second at the end of each year. If you fall into any of the following cases, you are not eligible to take the ISSB exams. In accordance with the eligibility criteria, at present only GD(P) and CAE candidates are required to take the GTO exams. Do not attempt to approach the ISSB directly for any purpose, even regarding your paper information, or approach them strictly during the exam.
ISSC Test Schedule 2023 JAN – JUN 2023

Course
Duration
Army
147 PMA L/C
01 JAN – 08 APR 2023
VMS
21 – 25 JAN 2023
DIS
10 – 16 FEB 2023
Navy
PN COURSES
08 APR – 08 MAY 2023
PN COURSES
0 – 0 2023
Air Force
PAF COURSES
08 MAY- 14 JUN 2023
PAF COURSES
ISSB Test Centres
As per the schedule, The ISSB Test in Pakistan is being held in Kohat (KPK), Gujranwala (Punjab), Malir (Sindh) and Quetta (Balochistan).
ISSB Test Criteria
Candidates with a minimum score of 45% in Matric, Average or equivalent are eligible to apply. Candidates awaiting the result should bring a Part I result card as a certificate of hope issued by the relevant college or institute. Prior to applying for the ISSB exam, all candidates are also advised to contact GSO 2 Screening Centers upon request.
ISSB Commission Test Date 2023
The ISSB test consists of a series of physical, mental, and psychological tests that are designed to assess the suitability of candidates for military training and service. The specific tests and activities included in the ISSB test may vary, but they typically include intelligence tests, group tasks, individual tasks, lectures, and personal interviews.
Pak Army ISSB Test Date 2023
To be eligible to take the ISSB test, candidates must meet certain age, education, and physical requirements, as well as be citizens of Pakistan. Candidates can apply to take the ISSB test through the online application system of the Pakistan Armed Forces or through the selection centers of the various branches of the military.
ISSB Test 5 Day Schedule 2023
Arrival Day

Reception
Checking of Documents
Allotment of ID/ Chest numbers
Photographs
Administration Staff's address
Completion of Board Questionnaires

1st Day

Opening Address by a Deputy President
Intelligence Tests
Announcement of screening out result
Remaining Psychological Tests
(Screened Candidates will not attend the subsequent tests

2nd Day

Briefing
Indoor Tasks
Group Discussion
Group Planning
Outdoor Tasks
Progressive Group Task (PGT)
Half Group Task (HGT)
Interviews

3rd Day

Individual Obstacles
Command Task
Final Group Task (FGT)
Interviews (leftovers)

4th Day

Conferences
Preparation of all the results
Dispersal of candidates
ISSB Test Registration Online
ISSB Test 2023 Online Registration Last Date information. Candidates with at least 45% score in Matric, Intermediate or equivalent are eligible to apply.
ISSB Preparation Books Free Test Online
To join the Pak Army, you must get passed by certain tests and interviews. One of these is the Inter-service selection Board test or the ISSB test. A forum for discussion on ISSB Test Preparation, testing schedule, instructions and changes in ISSB procedure / program.
ISSB Test Registration Online
To facilate the students in the preparation of the ISSB test, provided the Complete ISSB schedule or test dates for ISSB Exam so they can Prepare according.
How to Apply for ISSB test 2023 for Female
Those candidates who have minimum 45% marks in Matric, Intermediate or Equivalent are eligible to apply. Those candidates who are waiting for the result, must have to bring part-1 result card as a hope certificate issued by their relevant college or institute.
What qualification is required for ISSB for Female?
Education: Matric with 1st division and 65% marks in FSc (Pre-engineering) or A-LEVEL with Physics, Mathematics and Chemistry. Gender Male/Female. Age, 16 to 22 years. Marital Status, Un-married.
More:
In which fields females can join Pak Army?
The Pakistan Army has announced officially a large number of female Commissioned Officer vacancies. All the females can join Army as Captain through LCC-22. You can submit your application online before the last date is 12th December. The initial test will be conducted from January to February 2023.