University Of Sindh Admissions 2024 Last Date Fee Structure @usindh.edu.pk
University Of Sindh Admissions 2024 Last Date Fee Structure all programs by usindh.edu.pk, scholarships, merit list, hostel fee structure, entry test schedule programs courses details online registration and apply online complete process requirements.
The University of Sindh starts online web-based admissions in 2024 for prospective students who wish to get admission to Bachelor's, Master's, MPhil, and Ph.D. degree programs for Academic Session 2024. All interested Candidates apply by submitting an online admission form and also upload Marks Certificates of Matriculation, Intermediate, or equivalence certificate in case of O-level & A-level, (Graduation Certificates for Admission to Master Degree Program), CNIC, Domicile and Form B before the last date.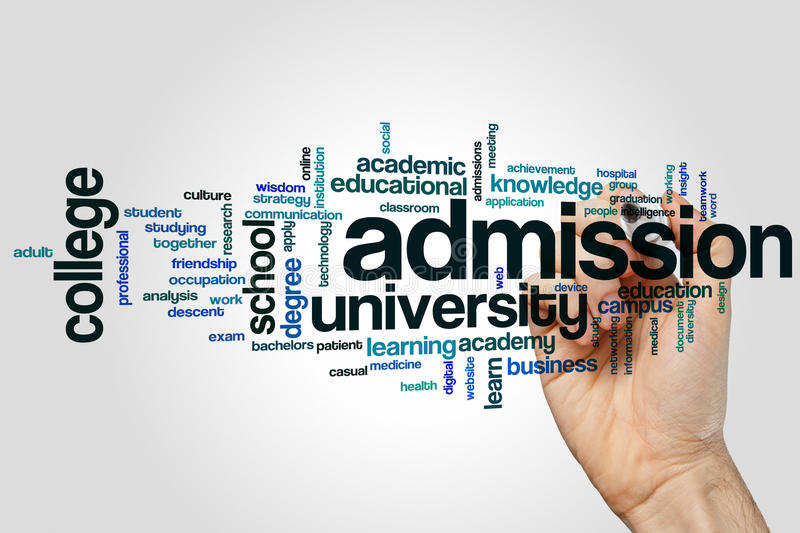 Name
Sindh University, Jamshoro
Location
Jamshoro, Sindh, Pakistan
Founded
Established in 1947
Type
Public
Campuses
Multiple campuses including Laar, Thatta, Badin
Academic Programs
Various undergraduate, postgraduate, and doctoral programs
Academic Departments
Multiple academic departments across various faculties
Admission Period
Typically opens in the summer for the fall semester
Admission Eligibility
Varied eligibility criteria depending on the program
Admission Process
Application submission, merit lists, interviews, and entry tests where applicable
Application Form
Available online and from designated bank branches
Application Fee
Varies by program and can be paid at designated banks
Official Website
Sindh University
Contact Information
Phone: +92-22-9213210, Email:

[email protected]
This table provides key information about Sindh University, Jamshoro, including its location, academic offerings, admission process, and contact details. For more specific and up-to-date details,
The University of Sindh, located in Jamshoro, Sindh, Pakistan, offers admissions to various undergraduate, graduate, and postgraduate programs. Here are the general details regarding admissions at the University of Sindh:
1. Admission Announcements:
The University of Sindh typically releases admission announcements for different programs in leading newspapers and on its official website. These announcements provide important details about the application process, deadlines, and eligibility criteria.
2. Eligibility Criteria:
Each program may have specific eligibility requirements. These requirements can include educational qualifications, minimum GPA or percentage, and any additional prerequisites. It's essential to carefully review the eligibility criteria for the program you wish to apply for.
3. Application Process:
The application process usually involves the following steps:

Obtain the admission application form from the designated bank branches or download it from the university's official website.
Complete the application form with accurate information.
Attach the required documents, which may include educational certificates, CNIC/B-Form, photographs, and other program-specific documents.
Pay the application fee at the designated bank and attach the deposit slip with your application.
Submit the application to the specified department or admission office.
4. Entry Tests or Interviews:
Some programs may require candidates to appear for entry tests, interviews, or both. The schedule and details for these assessments are usually provided in the admission announcement.
5. Merit Lists:
After the completion of the application and assessment process, the university compiles merit lists. These lists indicate the names of candidates who have been selected for admission based on their academic performance and test/interview results.
6. Fee Structure:
Once you secure admission, you will receive information about the fee structure for your specific program. This includes tuition fees, examination fees, and any other charges.
7. Enrollment:
If your name appears on the merit list, you will need to complete the enrollment process by submitting the required documents and paying the admission fee within the stipulated time frame.
8. Academic Calendar:
Familiarize yourself with the university's academic calendar, which includes details about the start of classes, semester dates, and other important events.
9. Contact Information:
For program-specific details, admission announcements, and any inquiries, it's advisable to contact the University of Sindh directly. You can typically find contact information, including phone numbers and email addresses, on the official university website.
Please note that admission procedures and requirements may vary from one academic year to another. Therefore, it is crucial to stay updated by regularly checking the official University of Sindh website and the specific admission announcement for the year in which you intend to apply.
University Of Sindh Admission 2024 Advertisement
The applicants who are interested are advised interested applicants are informed that University Of Sindh, Jamshoro admissions are now open. You are able to submit your application as soon as possible. The complete application process for overseas, local Pakistanis and international Students' eligibility criteria for online application and contact details are provided in the official announcement of the university below. It can be found online on its official website usindh.edu.pk.
Sindh Unversity Jamshoro Application Form 2024
University of Sindh – Jamshoro also announced its admission schedule for its other campuses in Badin, Mirpurkhas, Dadu, Thatta, Larkana, and Naushehro Feroz. Remember that the last day for submitting application forms to be considered for admission into The Master's Programme has been fixed for October and November is for the Bachelor's Degree program.
Sindh Unversity Admission 2024 Online Apply
The university has over 43 teaching institutes/centers/departments in the university with qualified faculty members. Candidates who are interested are able to download the admission application form, fee structure, and announcement from this page and download it from the link below. The merit lists for the entrance test as well as the waiting list are available at the same time on the premises of UOS Jamshoro.
Usindh.edu.pk Admission 2024 – 2025
Be aware that the online registration forms have been published via the official website where the registration form can be filled out after the payment of the fee of Rs. 2500. In accordance with the Director of Admissions of the University, students who are intermediate, HSC or A level / FA/ FSC test results haven't yet been released may apply online to be admitted.
Sindh University Entry Test Roll No Slip

The University of Sindh Admits card / Admit Slip will be accessible through the online admission portal following the verification of the challan and verification of the uploaded image and other documents. Sindh University's entry test results will be published here. The candidates are encouraged to keep updated on this page in order to receive the results of their pre-entry test right away.
Sindh University Admission Online Form
Admission forms and Prospectus can be obtained at the designated branch of Habib Bank Ltd on payment of the number of Rs. 2000/- using a bank cashier's challan. The Challan form can be downloaded from the university website http://usindh.edu.pk. Sindh University Jamshoro was established in 1947 as an examination body.
More also:
Sindh Unversity Entry Test Result Merit List
Therefore, it is important to keep checking back often and if have any questions about this or want to offer suggestions about the website's functionality and operation then you are welcome to leave a comment on our site. There is a section of comments below that allows you to provide feedback. Within two weeks of receiving exam results, Sindh University will display merit lists of all programs announced.
BA/BS Admissions

BA Fine Arts
BS Genetics
BA Communication Design
BS Geology
BA Textile Design
BS Media & Communication Studies
BA Art History
BS Political Science
BS Electronics
BS Social Work
BS Telecommunication
BS Sociology
BBA (Hons)
BS International Relations
BS Computer Science
BS Gender Studies
BS Information Technology
BS Library & Information Science
BS Software Engineering
BS Chemistry
Bachelor Pharm D
BS Mathematics
BS Nutrition & Food Technology
BS Microbiology
BS Health & Physical Education
BS Biochemistry
BS Psychology
BS Biotechnology
BS Medical Laboratory Technology
BS Environmental Science
BEd Secondary
BS Physics
Postgraduate Diploma in Early Childhood Education
BS Fresh Water Biology & Fisheries
BS Public Administration
BS Forestry
BEd Elementary
BS Criminology
BS Physiology
LLB
BS Geography
BS Commerce
BS Rural Development Studies
BS Economics
BS General History
BS Statistics
BS Sindhi
BS Zoology
BS Anthropology & Archaeology
BS Botany
BS English

MA/MSc/ MBA /M.ED Admissions

Master Library & Information Science
MS in Nutrition & Food Technology
MSc in Geography
MS in Organics Chemistry
MS Biochemistry
MS in Petroleum & Geosciences
MS Culture
MS in Physiology
MSc in E-Commerce
MS in Zoology
MS in Commerce
MA in Psychology
MSc Criminology
MSc in Telemedicine & E-Health
LLM
MSc in Psychology
MS in Environmental Sciences
MSc in Zoology
MSc Rural Development
MS in Pharmaceutics
MS in Business Administration
MS in Pharmacology
BHPED
MSc in Computer Science
MEd
Master in Information Technology
MS in English Literature
MSc in Chemistry
MS in Applied linguistics
Pham D
MS in Sindhi
Master in Health & Physical Education Sport Science
MS in Urdu
Bachelor of Health & Physical Education & Sports Science
MA in Arabic
MSc in Environmental Science
MA in Sindhi
MSc in Fresh Water & Biology Fishers
MA Urdu
MSc in Biochemistry
MA in English Linguistics
MSc in Biotechnology
MSc Rural Development Distance Learning Program
MSc in Botany
MA English Literature
MS in Public Administration
MA English
MS in Computer Sciences
MA Sufism & Peace
MS in Telecommunication
MA in Islamic Culture
MS in Software Engineering
MA in Muslim History
MS in Information Technology
MA in Comparative Religion
MSc Development Studies
MS Arabic
MSc Coastal Zone Management
MS in History
MA Women Development Studies
MS Sociology
MBA
MS Social Work
MSc in Statistics
Master Public Health
MSc in Mathematics
MS in Education
MSc in Physics
MS Gender Studies
MS Development Studies
MS Media & Communication Studies
MBA (Hons)
MS in International Relations
MSc in Multimedia Technology
MS in Political Sciences
MSc in Home Economics
MS in Pakistan Studies
MA Art Education
MS in Psychology
MA in Economics
MA International Relations
MA in Fine Arts
MSc in Physiology
MA in General History
MA Sociology
MA in Media & Communication Studies
MA Social Work
MA in Philosophy
MA Political Science
MA in Pakistan Studies
MS in Bioinformatics
MS in Economics
MS in Biotechnology
MS in Analytical Chemistry
MS in Botany
MS in Chemical Sciences
MS in Freshwater Biology & Fisheries
MS in Electronics
MS in Genetics
MS in Mathematics
MS in Geology
MS in Physics
MA in Persian
MS in Physical Chemistry
MS in Physical Education, Health & Sports Science
MS in Statistics
MS in Inorganic Chemistry
MS in Microbiology

 MPhil Admissions

MPhil in Analytical Chemistry
MPhil in Bioinformatics
MPhil in Chemical Sciences
MPhil in Biotechnology
MPhil in Electronics
MPhil in Botany
MPhil in Mathematics
MPhil in Inorganic Chemistry
MPhil in Physics
MPhil in Freshwater Biology & Fisheries
MPhil in Statistics
MPhil in Genetics
MPhil in Economics
MPhil in Geology
MPhil in Business Administration
MPhil in Physiology
MPhil in Software Engineering
MPhil in Physical Chemistry
MPhil in Computer Sciences
MPhil in Physical Education, Health & Sports Sciences
MPhil in Information Technology
MPhil in Microbiology
MPhil in Pharmaceutics
MPhil in Nutrition & Food Technology
MPhil in Pharmacology
MPhil in Organic Chemistry
MPhil in Zoology
MPhil in Telecommunication
MPhil in Biochemistry
MPhil in Education
MPhil in History
MPhil in Petroleum & Geoscience
MPhil in Arabic
MPhil in Environmental Sciences
MPhil in English Literature
MPhil in Development Studies
MPhil in Applied linguistics
MPhil in Gender Studies
MPhil in Sindhi
MPhil in Media & Communication Studies
MPhil in Urdu
MPhil in International Relations
MPhil in Public Administration
MPhil in Political Science
MPhil in Culture
MPhil in Pakistan Studies
MPhil in Commerce
MPhil in Psychology
MPhil in Social Work
MPhil in Sociology

Ph.D. Admissions

Ph.D. in Sociology
Ph.D. Economics
Ph.D. in Social Work
Ph.D. Sociology
Ph.D. in Arabic
Ph.D. in Development Studies
Ph.D. in English Literature
Ph.D. in Gender Studies
Ph.D. in Applied linguistics
Ph.D. in Media & Communication
Ph.D. in Sindhi
Ph.D. in International Relations
Ph.D. in Urdu
Ph.D. in Political Science
Ph.D. in Public Administration
Ph.D. in Pakistan Studies
Ph.D. Pakistan Studies
Ph.D. in Psychology
Ph.D. English Linguistics
Ph.D. in Culture
Ph.D. Urdu
Ph.D. in History
Ph.D. Sindhi
Ph.D. Islamic Culture
Ph.D. Arabic
Sindh University Jamshoro Admission 2024
Usindh's Admission to Bachelor Degree Programs is conducted under plan "B" (without Pre-entry Test) as stated in the announcement of Admissions 2024 due to the Pandemic situation. Candidates eligible to apply will be chosen based on their previous academic record i.e. the weightage of marks is 40% derived from the matriculation result and 60 marks weightage based on the Intermediate result.
University of Sindh e Portal
The deadline for submitting the online admission forms for the Masters's Degree Programme. The date for conducting the Pre-Entry Exam for admission to different bachelor's degree programs will be released in the near future. Admission to Bachelor's Degree programs is conducted under the basis of Plan "B" (without a Pre-entry Test) according to the advertisement for Admissions 2024 in light of the Pandemic situation.
Usindh Admission 2024 Weightage
The candidates who qualify will be selected according to their previous academic records i.e. 40 percent of marks weightage derived from the results of matriculation and 60 marks weightage from the Intermediate results. It is important to visit this site to check the most recent admissions notices for Engineering Universities and Colleges and the deadline to apply for admission.
Sindh Unversity Contact Number Website Address

Phone: 022-9213166
Fax: 92-22-2772002
Email: [email protected]
Website: www.usindh.edu.pk
Affiliation: HEC Recognized
Address: University of Sindh, Allama I.I. Kazi Campus, Jamshoro-76080, Sindh, Pakistan.
Check more!
FAQs
1. When do University of Sindh admissions usually open?
Admission openings vary by academic year. Keep an eye on the official university website and local newspapers for admission announcements.
2. What are the general eligibility criteria for undergraduate programs?
Eligibility criteria depend on the program, but it often includes a minimum percentage or GPA in the relevant previous qualifications.
3. How can I obtain the admission application form?
You can get the application form from designated bank branches or download it from the university's official website.
4. What documents are typically required for the admission application?
Required documents usually include educational certificates, CNIC/B-Form, photographs, and other program-specific documents.
5. How do I pay the application fee?
You can pay the application fee at designated bank branches and attach the deposit slip with your application.
6. Are there any entry tests or interviews for admission?
Some programs may require entry tests or interviews. Check the admission announcement for specific details.
7. How are merit lists determined?
Merit lists are based on academic performance, entry test results, and interview scores, where applicable.
8. What is the fee structure for different programs?
The fee structure varies by program. Once admitted, you will receive information about the specific fees.
9. How can I check the status of my application or admission?
You can usually check your application status on the official university website or contact the admission department for assistance.
10. Where can I find the university's academic calendar? – The academic calendar is typically available on the official university website and may include semester start dates and other important events.
11. Is there any scholarship or financial aid available for students? – The university may offer scholarships and financial aid programs. Details can be found on the official website or by contacting the financial aid office.
12. How can I contact the university for admission-related inquiries? – You can find contact information, including phone numbers and email addresses, on the official University of Sindh website.
These FAQs are meant to provide general guidance. For the most accurate and up-to-date information, it is advisable to refer to the official university resources and contact the university directly for any specific admission inquiries.