PMC Registration Form 2023 Apply Online
Pakistan Medical Commission PMC Registration Form 2023 online download @pmc.gov.pk fees schedule last date eligibility criteria required documents merit numbers entry test dates schedule date time roll no slips, syllabus pattern information guide gets here through.
Pakistan Medical Commission PMC 2023 registration form can be downloaded from this page. The PM&DC Faculty Registration Form, Student Registration Form, Student Immigration Form and Renewal Forms are available here. Please email [email protected] regarding any errors or omissions.
PMC Registration Form 2023
Candidates applying for PMC registration should read these instructions carefully and attach the necessary documents as specified in the instructions. Please note that all medical and dental practitioners and students are required to register with the Council to legally practice medicine and dentistry in Pakistan. Below is a list of enrolled medical students that allows you to check student enrollment status.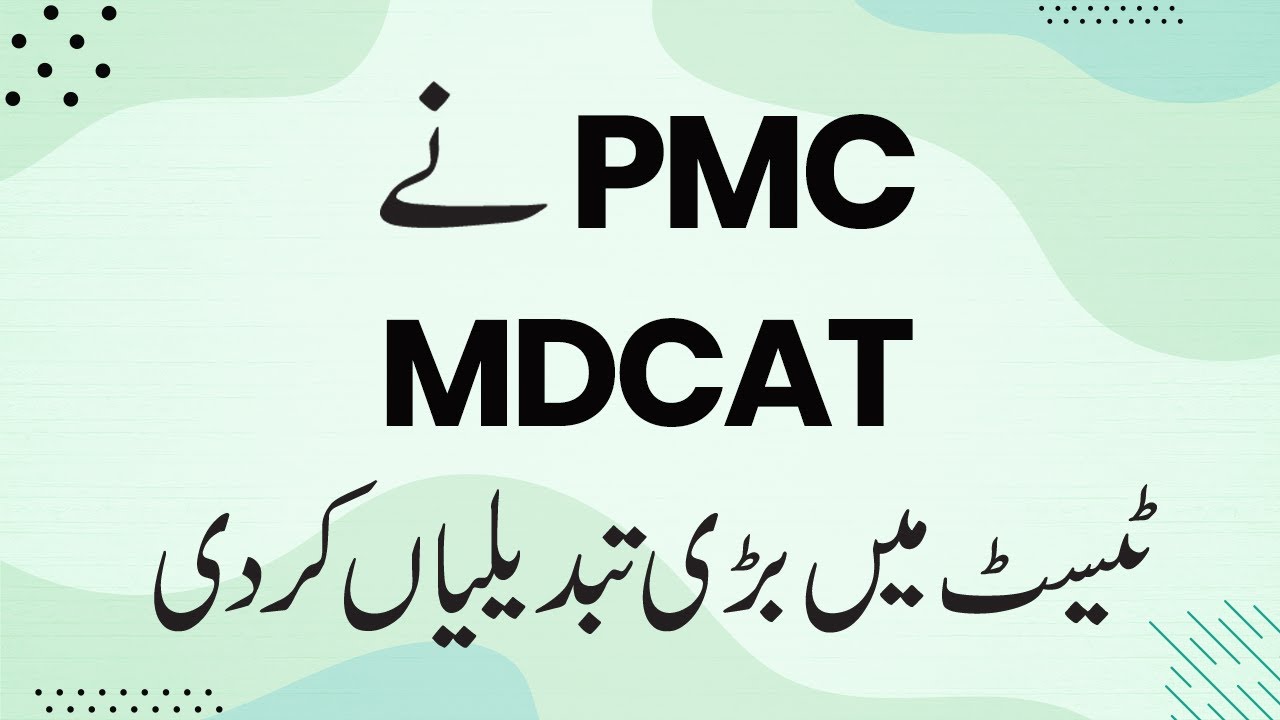 PMC National MDCAT Registration 2023 Online Apply
Any person who possesses the necessary qualification/qualifications as prescribed in the Medical registration act and has passed all the necessary medical exams.  MDCAT REGISTRATION PROCESS · Register by using CNIC/B Form Number/Passport Number, Mobile number · Login to your account by using the credentials.
PMC Registration Renewal Online
For more details regarding registration renewal check pmc.gov.pk
Download PMC Forms

Application for Provisional License – Pak Graduates
Download
Application for Provisional License – Foreign Graduation
Download
Application for Full License – With Pak Provisional License
Download
Application for Full License – Without Pak Provisional License
Download
Application for Full License – With Foreign License
Download
Application for Temporary License
Download
Application for Renewal of Full License
Download
Application for Extension in Provisional License
Download
Application for change in name or address or duplicate
Download
Application for Registration of Postgraduate Clinical Qualification
Download
Application for Faculty Registration
Download
Application for Good Standing/Practical experience
Download
Application for Inactivation/ Re-activation of License
Download
How to check PMC Registration Number Online?
All applicants and candidates check their Pakistan Medical Commission PMC was established in 1962 as a regulatory authority for practitioners and students of medicine and dentistry in Pakistan. PMC regulates the educational activities in the Medical and Dentistry fields.
 www.pmc.gov.pk online registration
The NEB National Examinations Board is a regulatory authority for PMC to conduct examinations for all applicants who graduated from foreign countries and wish to develop their medical career in Pakistan. The PMC, in consultation with various county governments and officers, has been empowered to find breaches under the Medical and Dental Qualifications Ordinance 1982 and bring complaints to the competent court.
PMC Registration Form 2023 Last Date
One stop solution to download all the latest Pakistan Medical Commission forms in PDF. From PMC Registration form to PMC Renewal form.
PMC Registration Status Check Online Fees

For MBBS/BDS registration renewal, submit a project in favor of PM & DC Islamabad. The money has not yet been cashed. Submit your documents with the draft. Charges Tcs 200. For urgent cases additional 2000.
PMC Registration Form
PMC Registration Form For MBBS BDS admissions through Pakistan Medical Commission (PMC) invites all medical and dental college aspirants to register for the medical test.
Pakistan Medical Commission Address Contact Number

Address
Head Office:Mauve Area,G-10/4, Islamabad, Pakistan
GeneralInfo
+92-51-9106152-54
Licensing
+92-51-9106160
Reception
+92-51-9106175
Examination
+92-51-9106171
Dispatch Center
+92-51-9106628